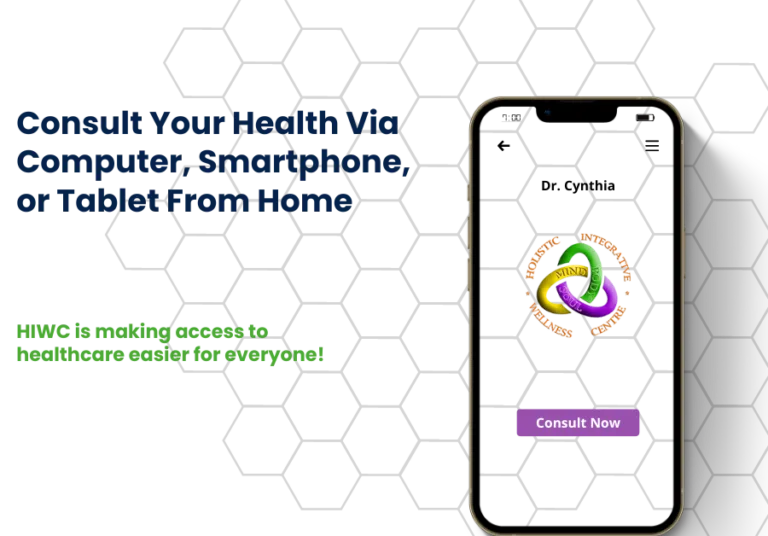 Through our telehealth services, we can provide office visits to you in the comfort of your home via a computer, lab top, tablet, or cell phone.
Our telehealth services are for those who:
Want services from the comfort of your home
Live in Illinois
Suffer from a chronic disease
Suffer from autoimmune diseases
Are looking for preventative care
What should I expect from a telehealth visit?
A patient portal will be created for you.
You will fill out health questionnaires and sign the consent forms in your portal prior to your initial appointment
During your visit, your health history will be discussed
If possible, you will take your vital signs (it is strongly preferred for telehealth that the patient have their own blood pressure cuff and pulse oximeter, and thermometer)
Certain areas of your body may be inspected on the video
Labs may be ordered and you will go to your nearest lab to have them drawn
After your visit, a treatment plan will be created
Visits last anywhere from 30 minutes to an hour
**Telehealth services are only available to those who live in Illinois (if you are out of state see health coaching services below).
Want holistic health care services, but don't live in the area? We now offer virtual health coaching! Our virtual health coaching services are for those
Who Don't live in the area
Live somewhat close, but have scheduling conflicts that get in the way of in office visits.
Those suffering from chronic diseases
Those suffering from autoimmune diseases
Those who are ready to take control of their health!
What Should I expect from 1 on 1 health coaching?
You will complete a questionnaire form and sign the coaching agreement prior to us having our online first meeting.
Depending on your individual circumstances, lab testing may be recommended.
During the first meeting, the details of the form will be reviewed. This visit can take up to 1 hour
After the meeting, you will officially be enrolled in the program and will start to receive all the tools necessary to help you succeed in your journey! The program is holistic meaning it consist of treatments that nourish the mind, body, and soul. From nutrition to supplements to meditation, you will get a well- rounded approach to healing
The program is 12 weeks. During the 12 weeks, you will receive weekly material to help you achieve your goals.
Every week a video call is done to go over progress.
Total Cost for initial visit, plus the 12 weeks: $2000
*Payment plans available, Initial $250 due upfront to start services.
Disclaimer: Any information contained on our website, blog, emails, programs, and or virtual services is for educational and informational purposes only. It is made available to you as self-help tools for your own use. While I draw on my professional expertise and background, you acknowledge that I am supporting you in my role exclusively as a health coach during any virtual sessions.
The information given during virtual health coaching is not intended to be a substitute for professional medical advice, diagnosis, or treatment that can be provided by your physician, therapist, or other licensed health care professional. I do not replace any existing relationship that exists between you and other health care professionals. Always seek the advice of your current health care professionals for any questions regarding your health situation and before implementing any recommended therapies.
Through virtual health coaching, I serve as a coach, mentor, and guide who will help you reach your own health and wellness goals through implementing positive, healthy, and sustainable lifestyle changes that help you live and thrive using simple methods.